This page is a result of considerable arm-twisting on my part. Denise can't imagine anyone's being even mildly interested in anything she's done, so I'm over-riding her vote because I think she's lived a remarkably interesting life so far.
Artistically, Denise Power was known for many years primarily as a vocal concert artist, but she has many other talents besides her singing. She has also worked as a commercial sculptor, doing freelance jewelry design for individuals, institutions, and major companies. As a master carver making prototypes for national companies, she worked in wood, wax, and other media. For several years, she owned and operated a woodworking manufacturing and design business creating products for the tole-painting industry. These were distributed by Cabin Craft, the largest company of its kind in the craft industry at the time.
---
FAIRY TALE COLLECTION
Here are examples of finished pieces that Denise did for a line of fairy tales commissioned by Precious Moments. Unfortunately, circumstances forced that division of the company to close, and the pieces were never marketed to the public. However, the prototypes are indicative of the quality of her work.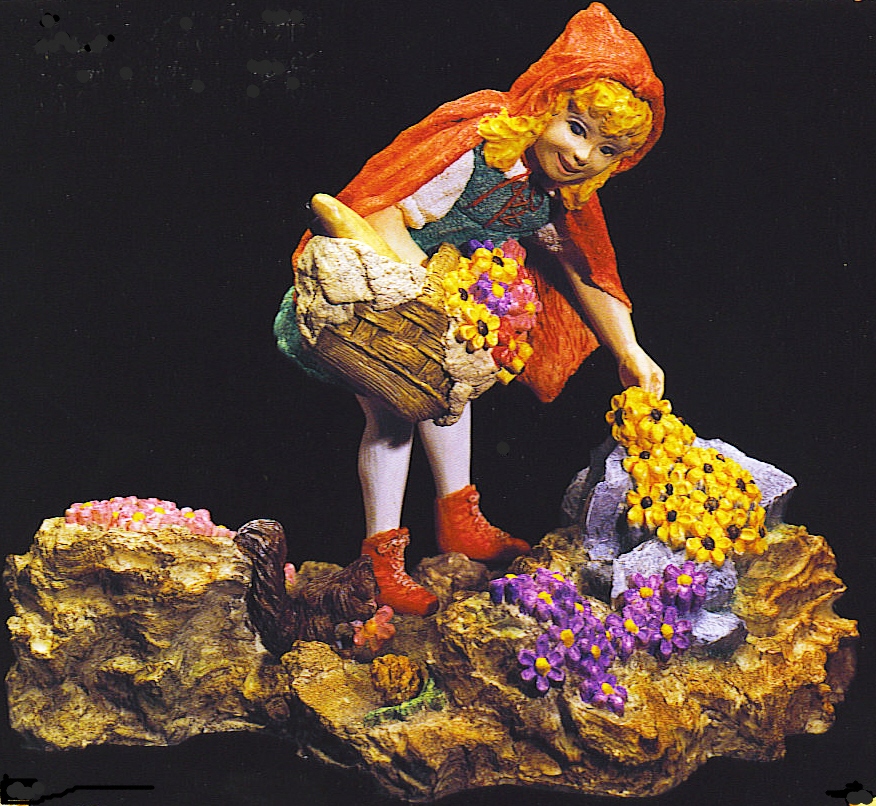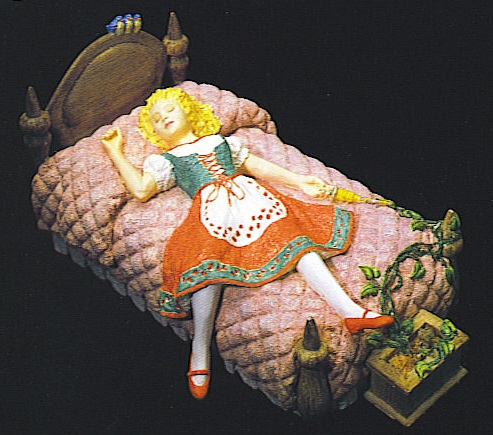 Little Red Riding Hood picks a bouquet of flowers for her grandmother. Sleeping Beauty awaits a magic kiss from the Prince. Thumbelina nestles on a comfortable leaf.
The originals were first created out of various materials, such as wood, wax, fabric, and clay. When a piece is cast and a mold is made, the original is damaged in the process, but the piece can then be mass produced. Below are pictures of the original Red Riding Hood, Sleeping Beauty and detail, Cinderella and detail, and Rapunzel; the latter two were never used to make molds. Notice the variety of materials in the originals and the details.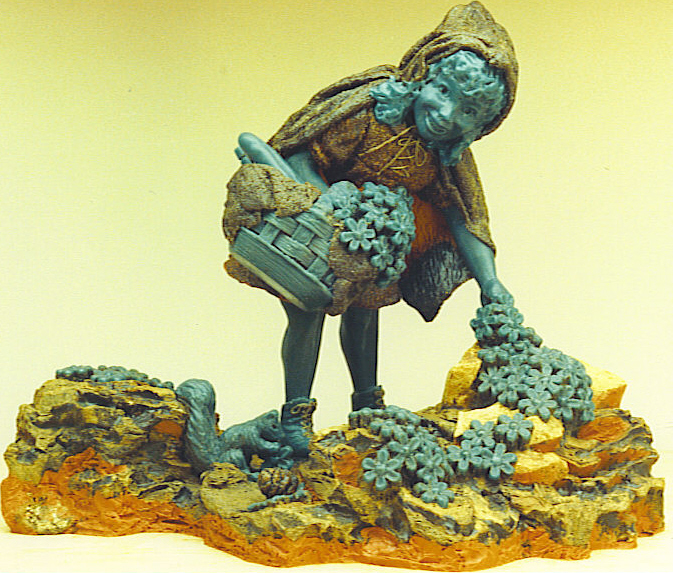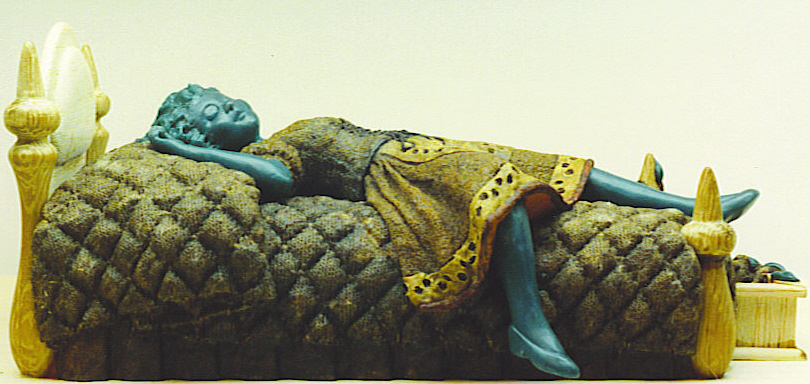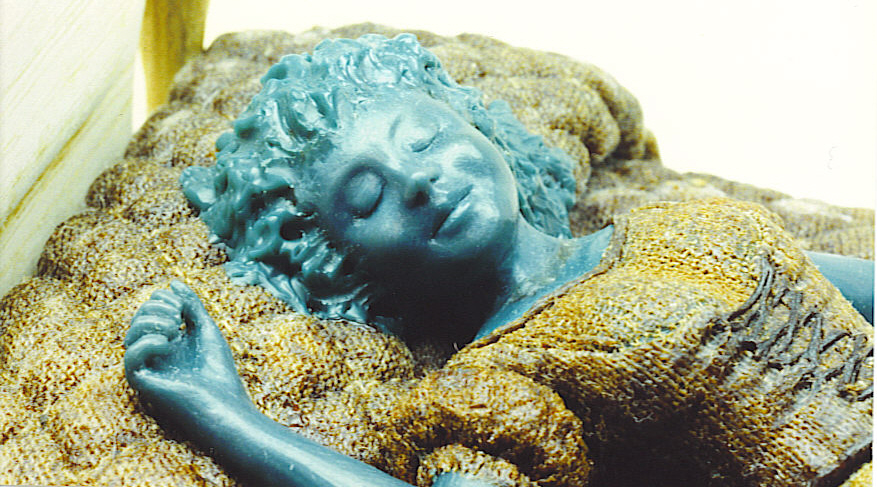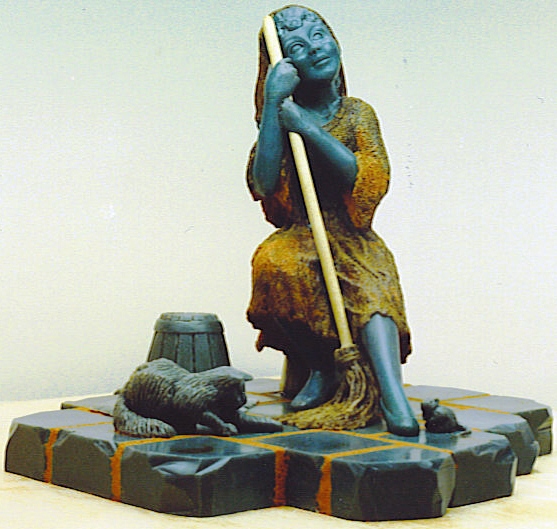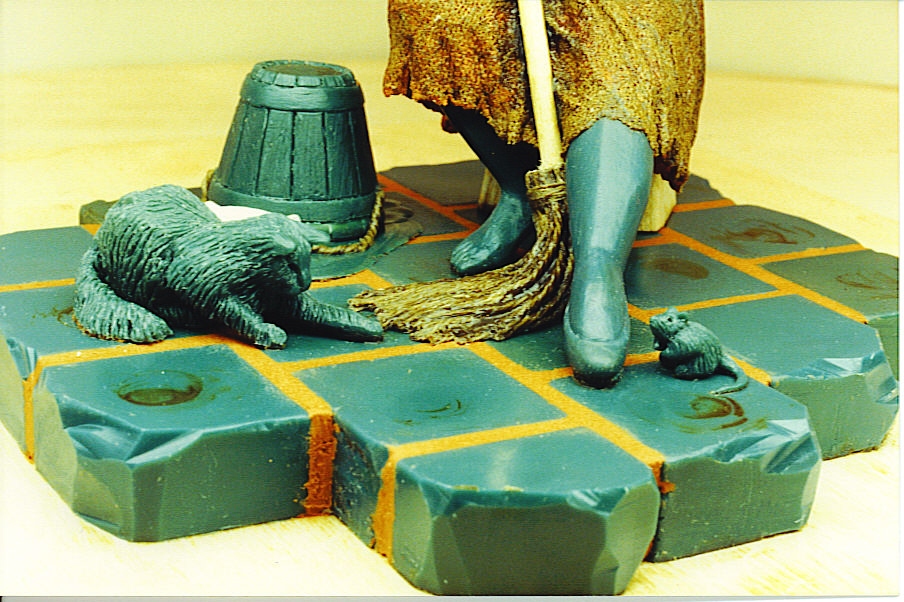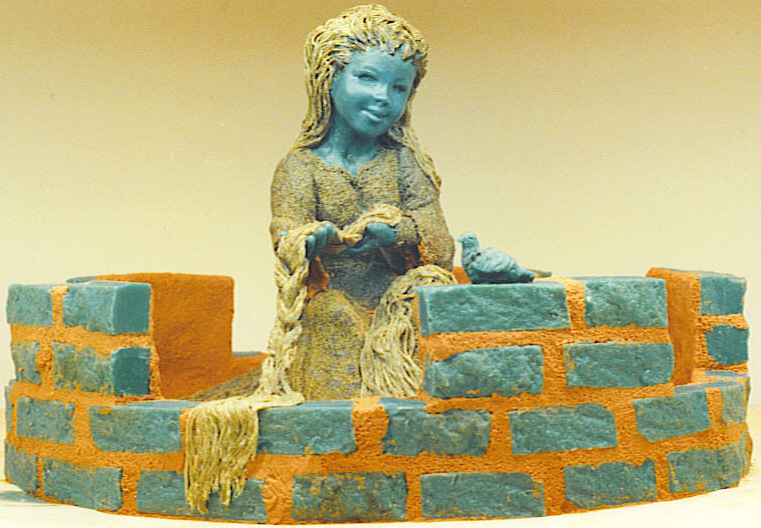 ---
PUPPY/KITTEN BANK COLLECTION
Sometimes, being a commercial sculptor can be frustrating when one's work is under the control of those in charge of producing the final products. Such was the case with one company that manufactures animal banks. Denise was asked to create a puppy/kitten line, but after she created the originals, they made changes to them that she was not pleased with; unfortunately, once the piece is bought and paid for, the artist often has little to say about how the "new owner" uses it. The only consolation is that one's name is not attached to the finished product. Here are some before and after examples of the puppy/kitten line.
Below: Basset Hound, Bulldog, Poodle, Cocker Spaniel, Beagle, Kitten, Dalmatian, Golden Retriever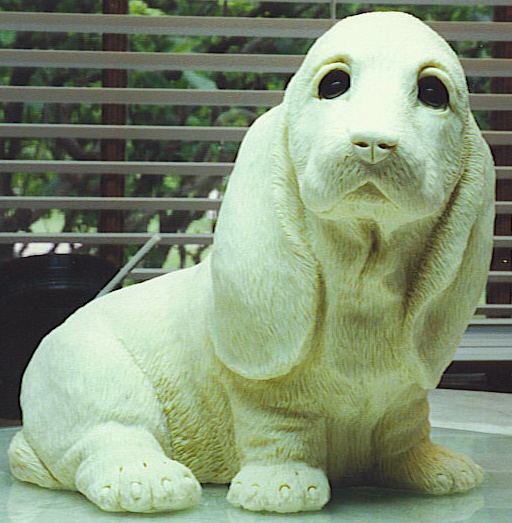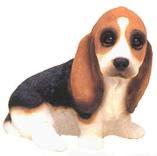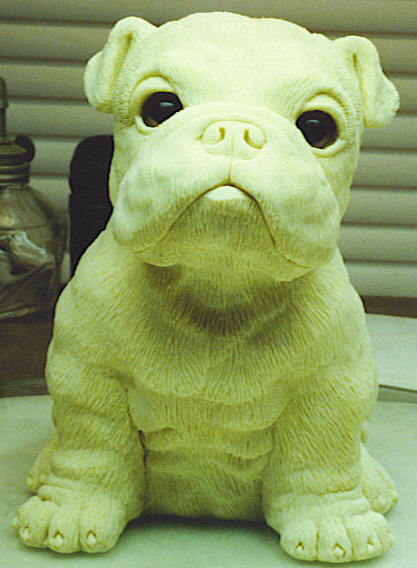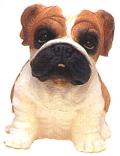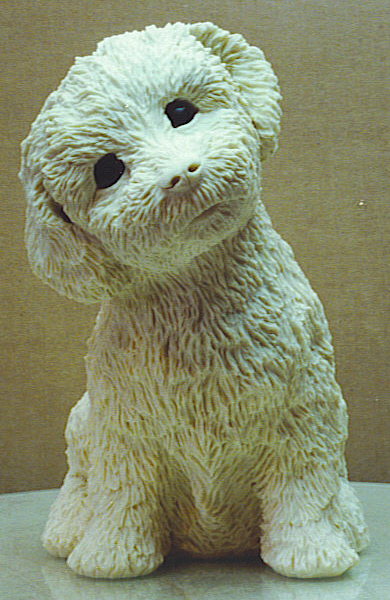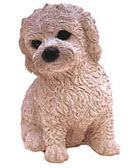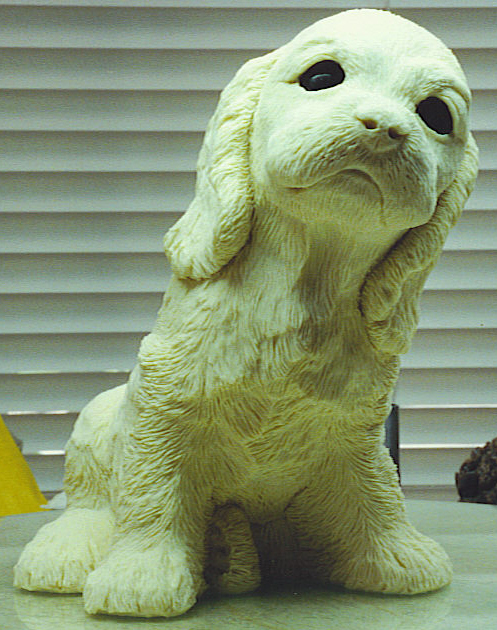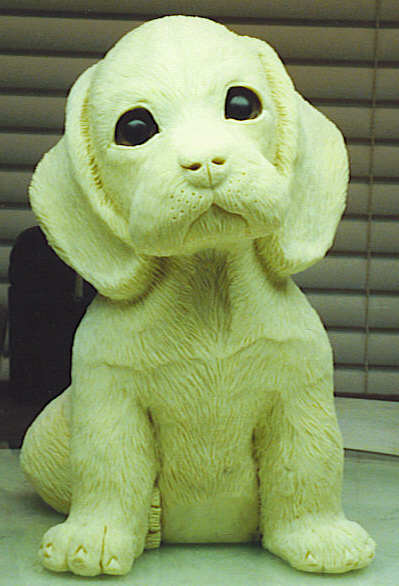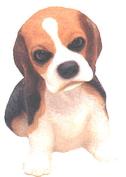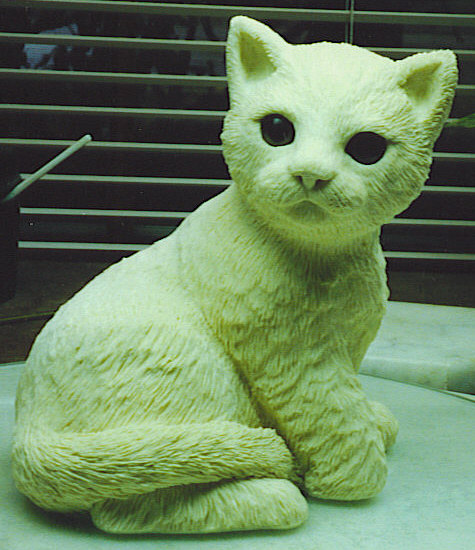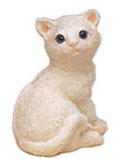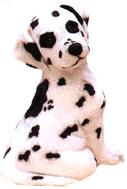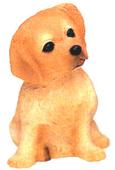 More of Denise's Pups: Schnauzer, Boxer, Rottweiler, Boston Terrier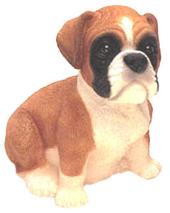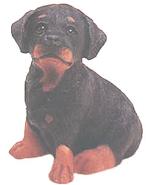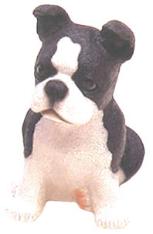 ---